Never started one of these in here lol. I've been at it with R2 for what seems like ever and he's now to the point I feel like I can dress him up and take him to nice places.
Just for the sake of consolidating things I'll throw all the lovely pictures here.
This is what I started out with, some parts painted, some not. Wood frame, styrene skins, styene dome and wood legs. Oh and the feet he's on are solid blocks of resin.
Aluminum skins.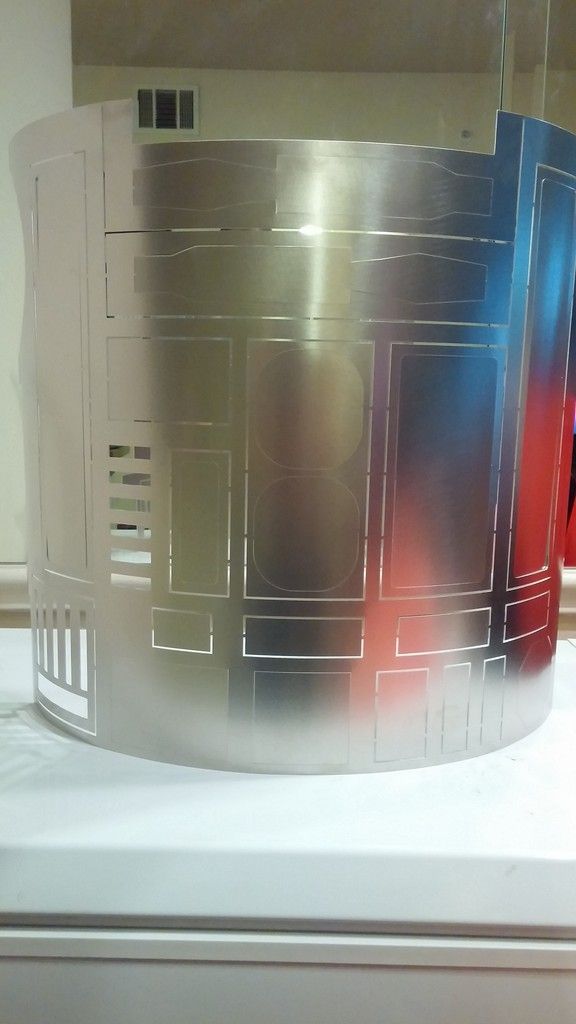 Teeces Dome lights. (Finally wired correctly)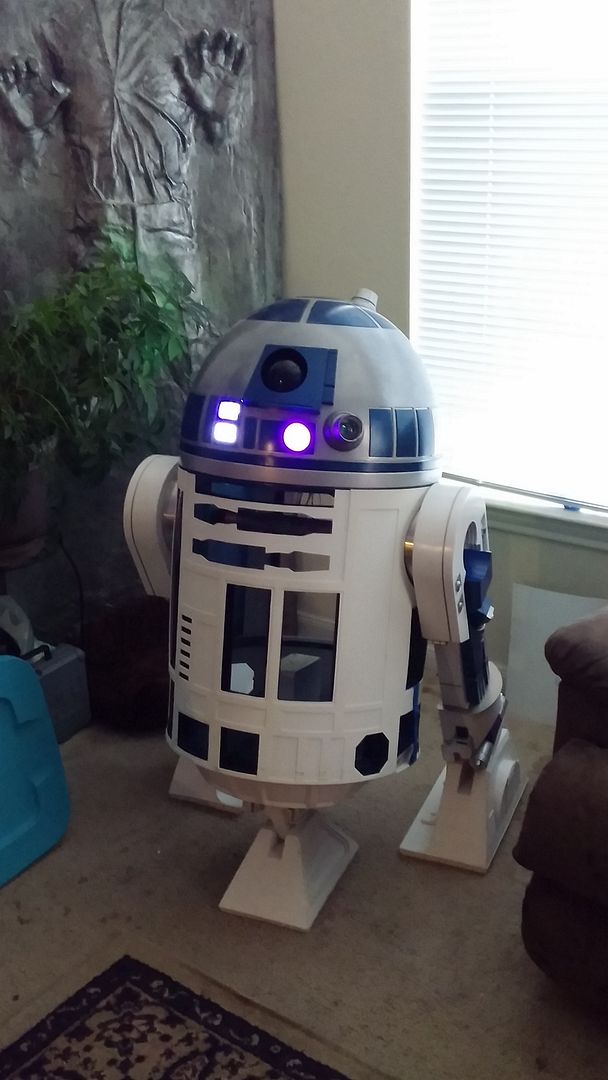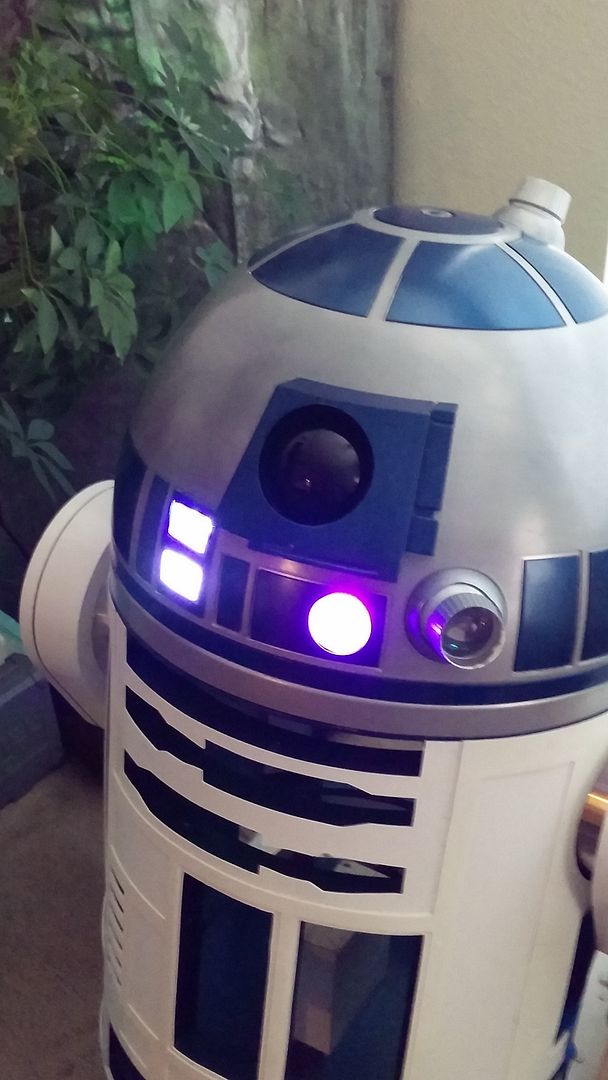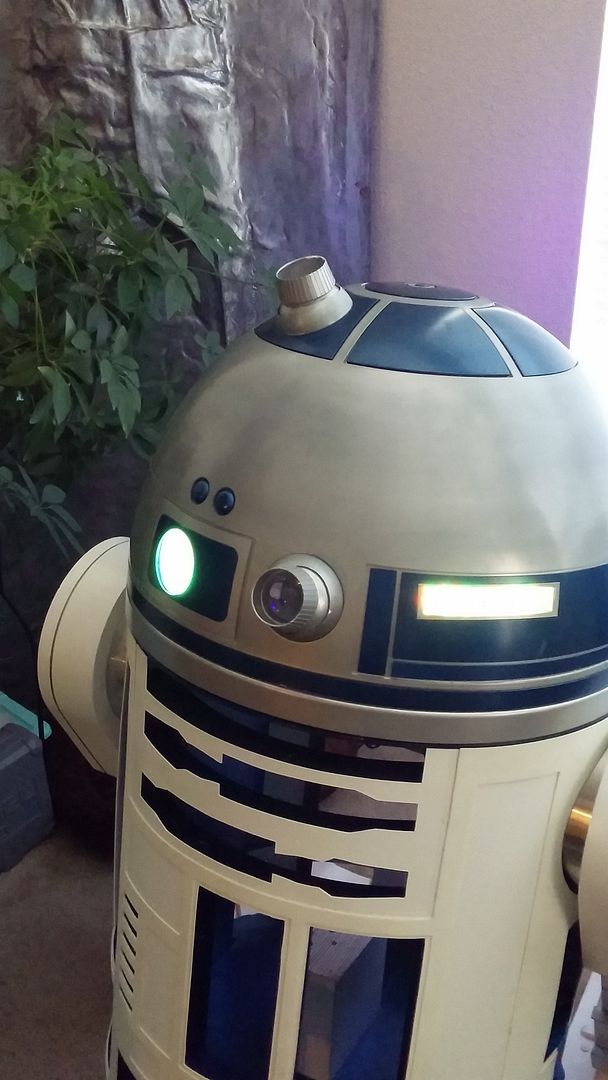 Installing skins.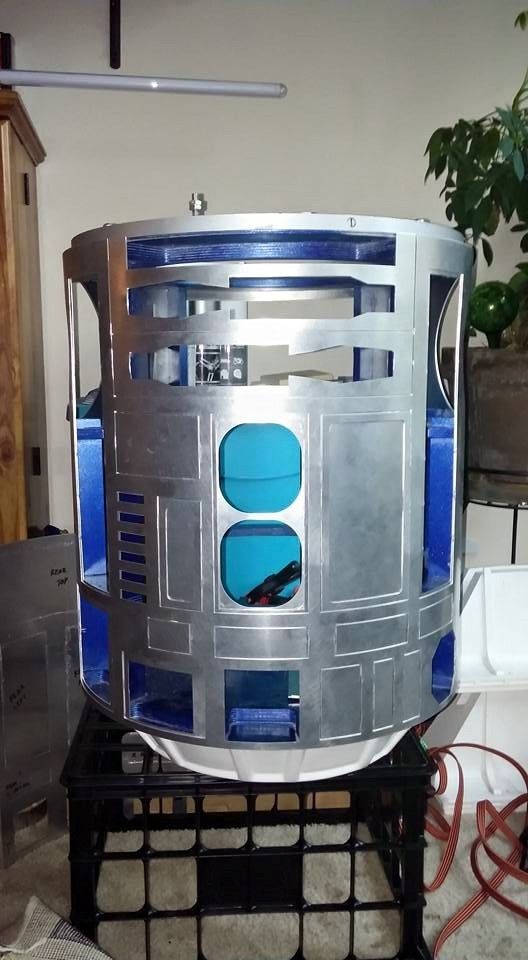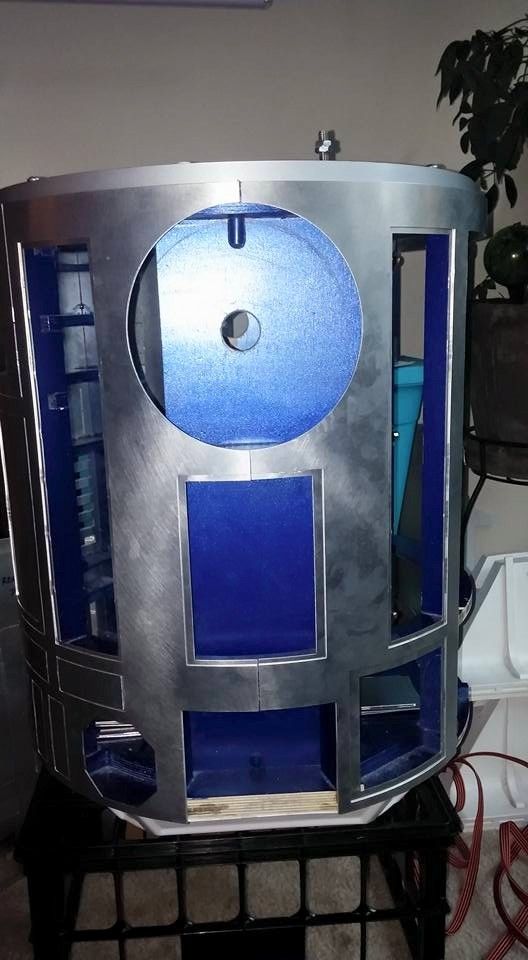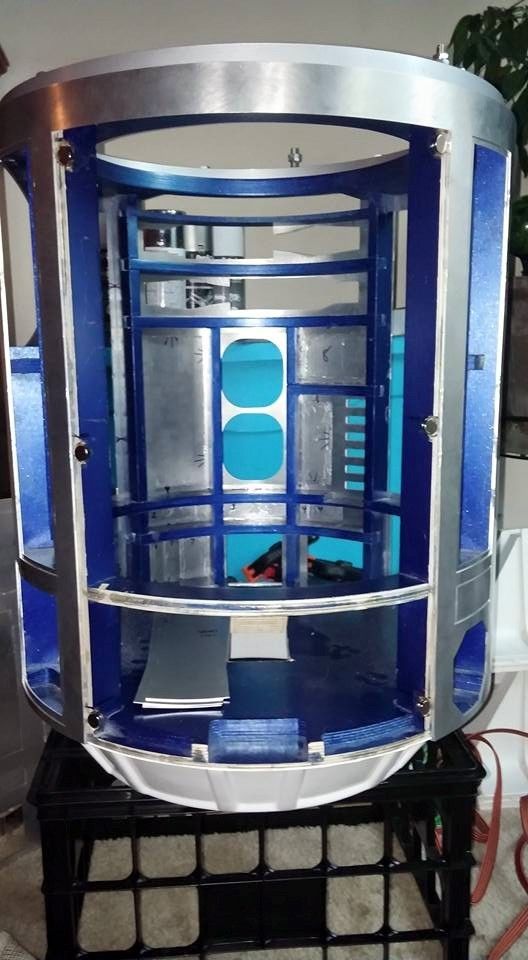 Skins on and painted.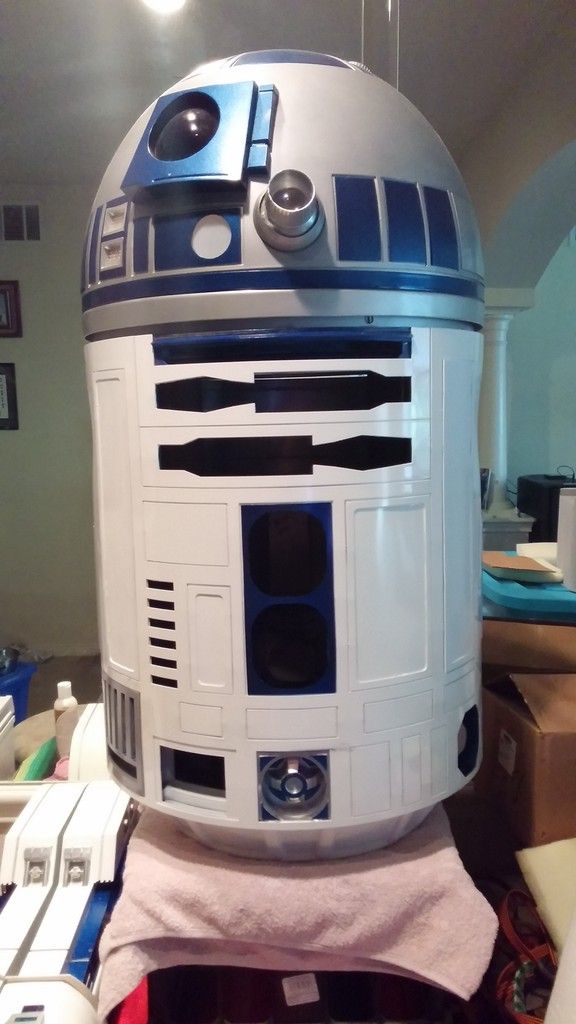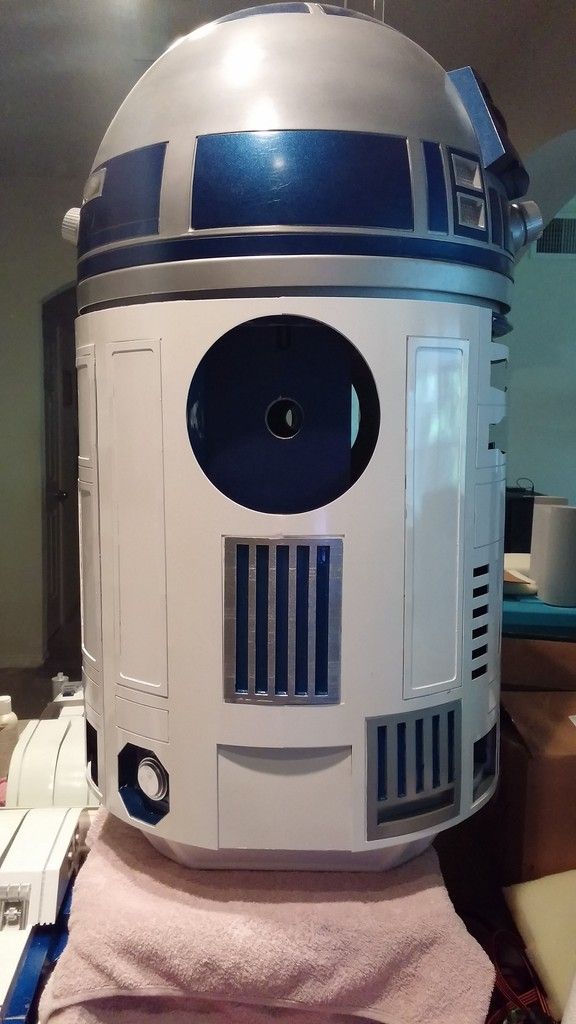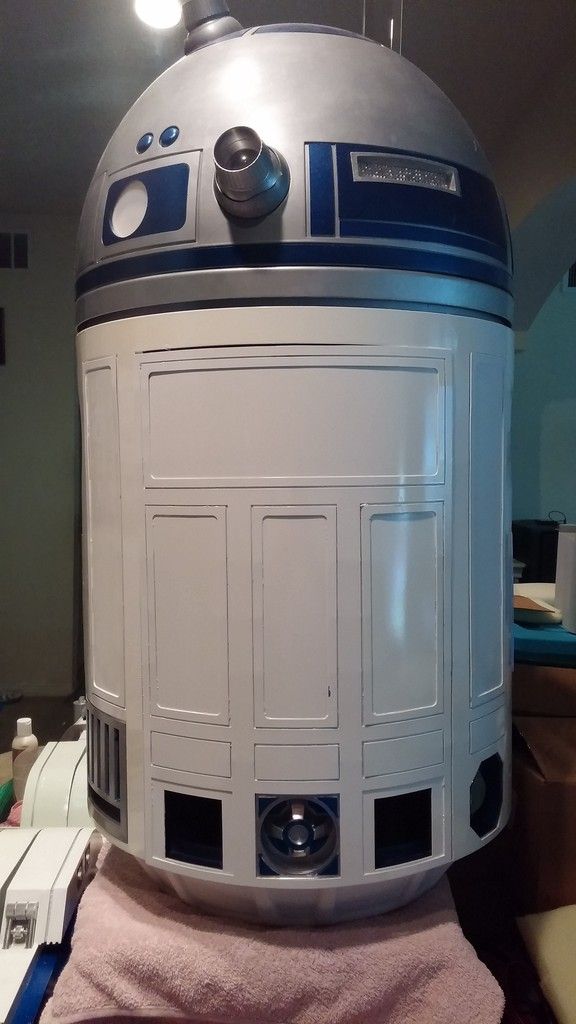 Fitting legs.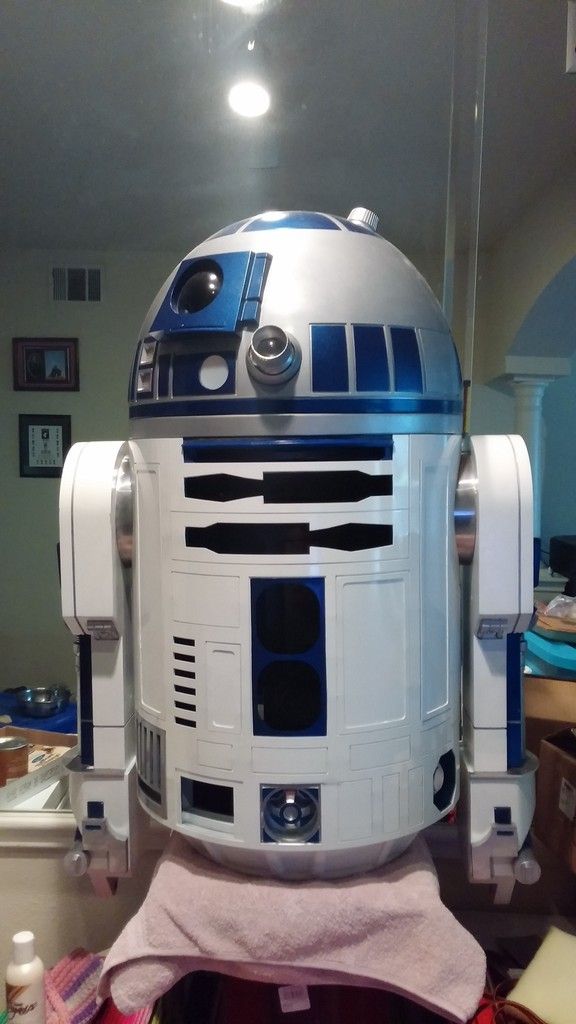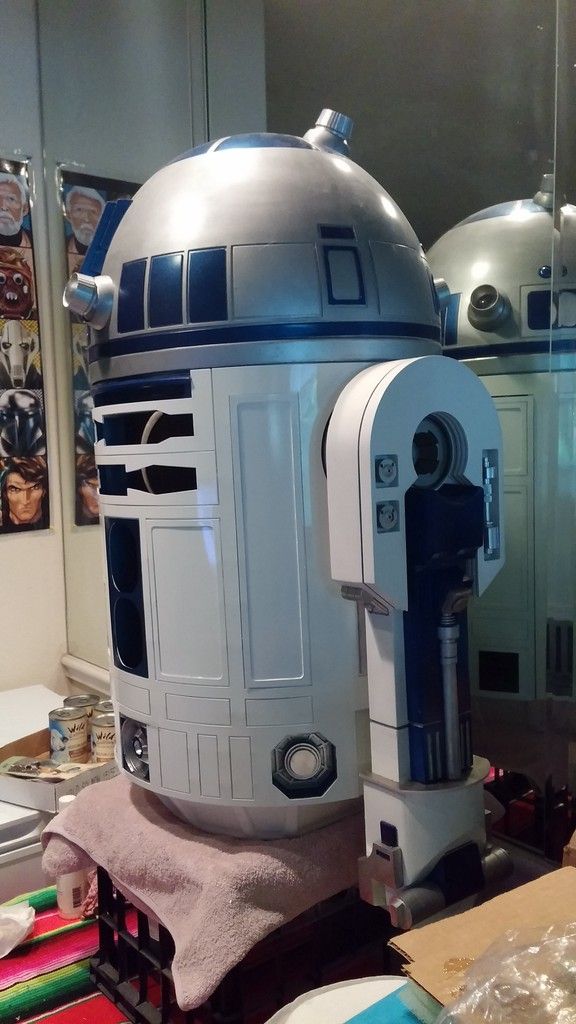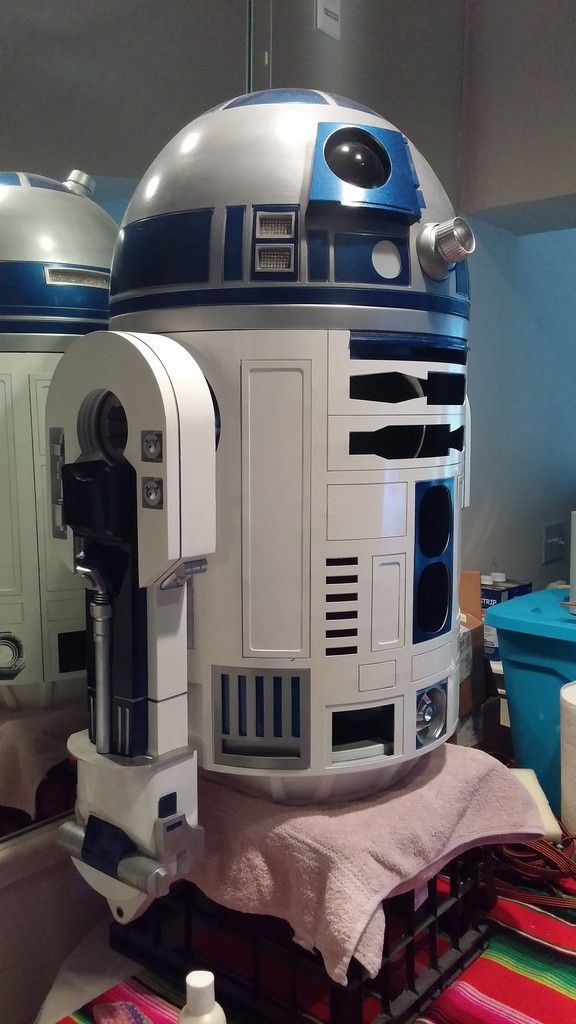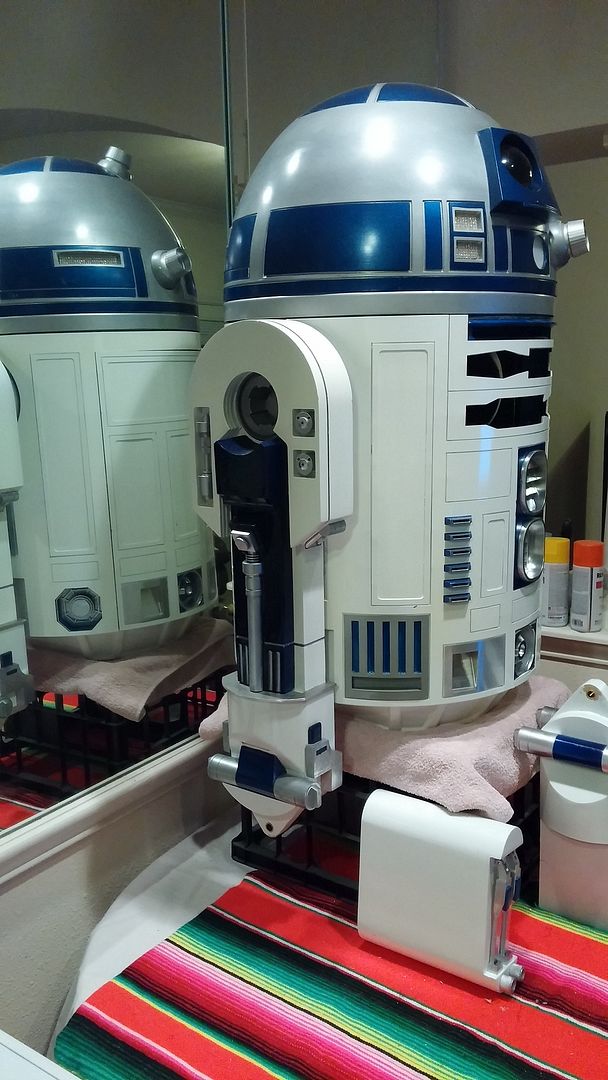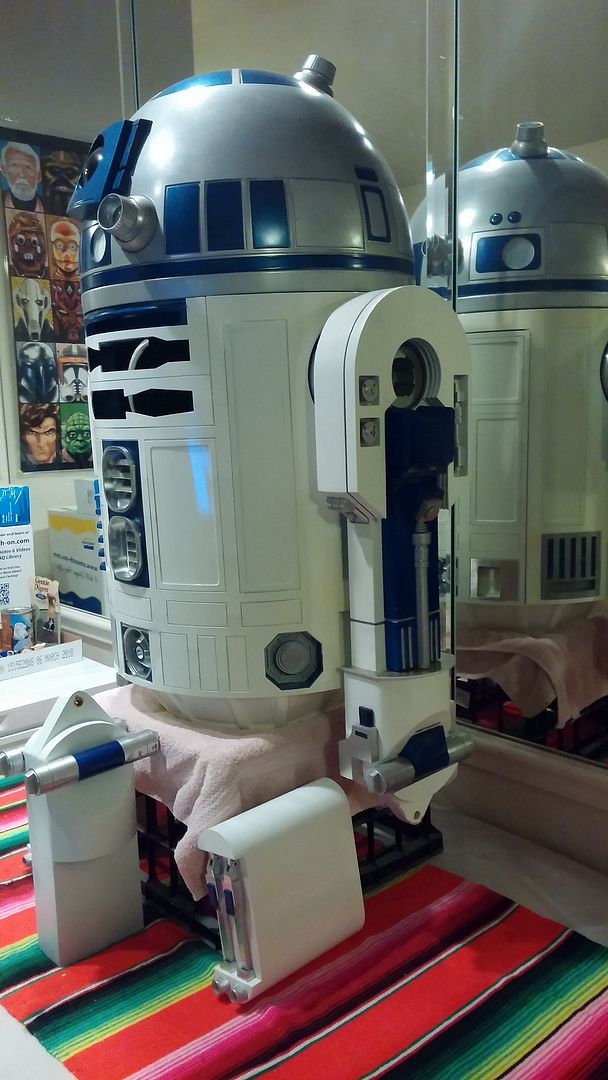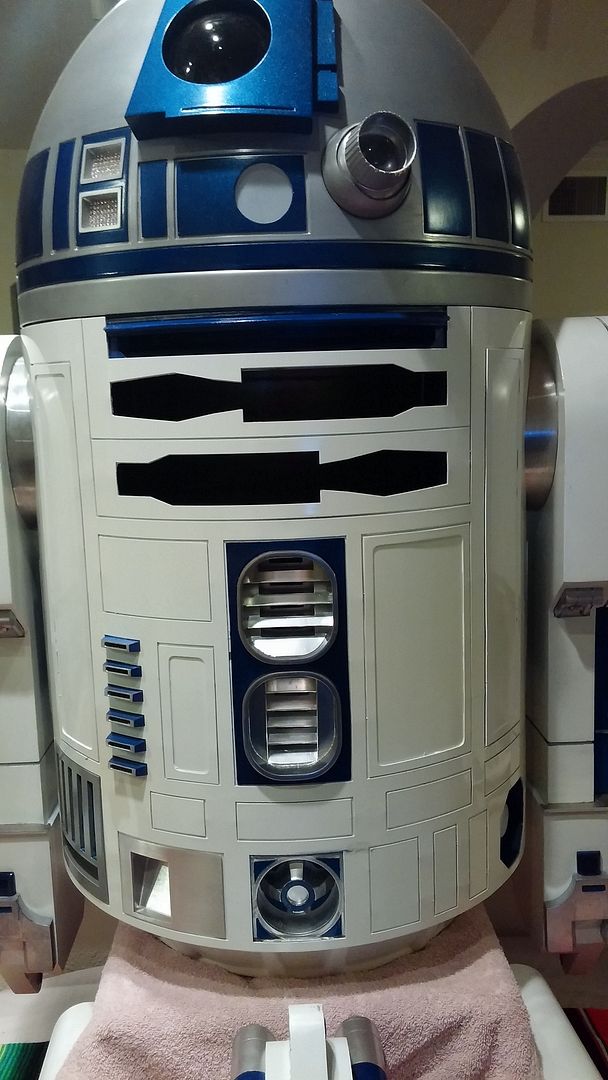 Feet installed. (Rolling chassis)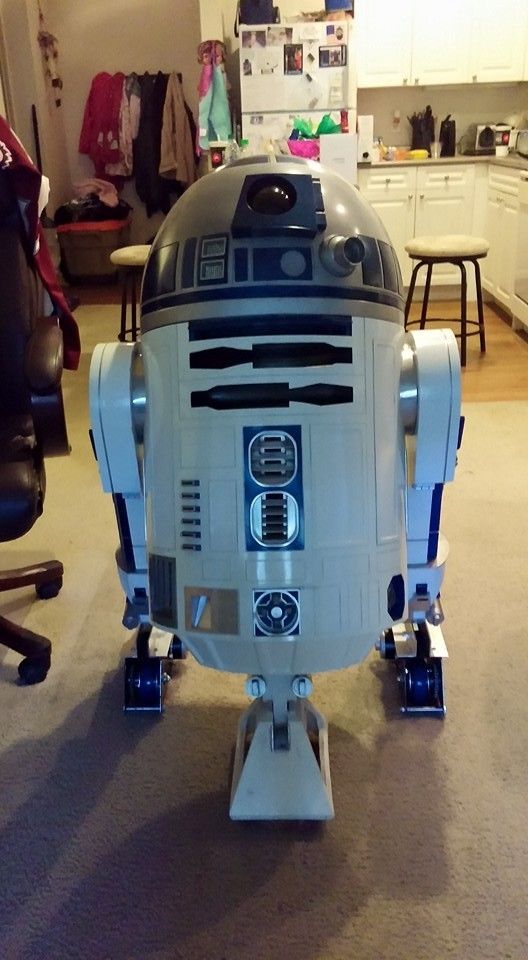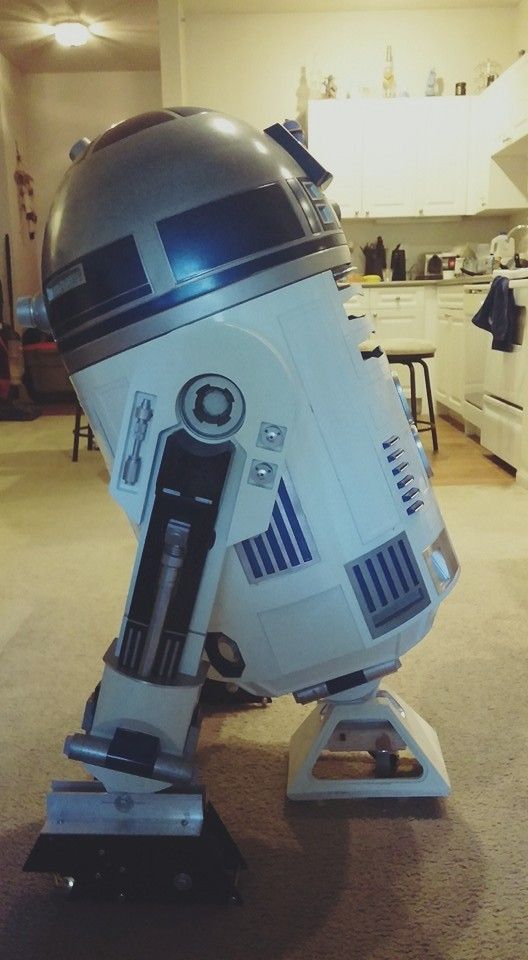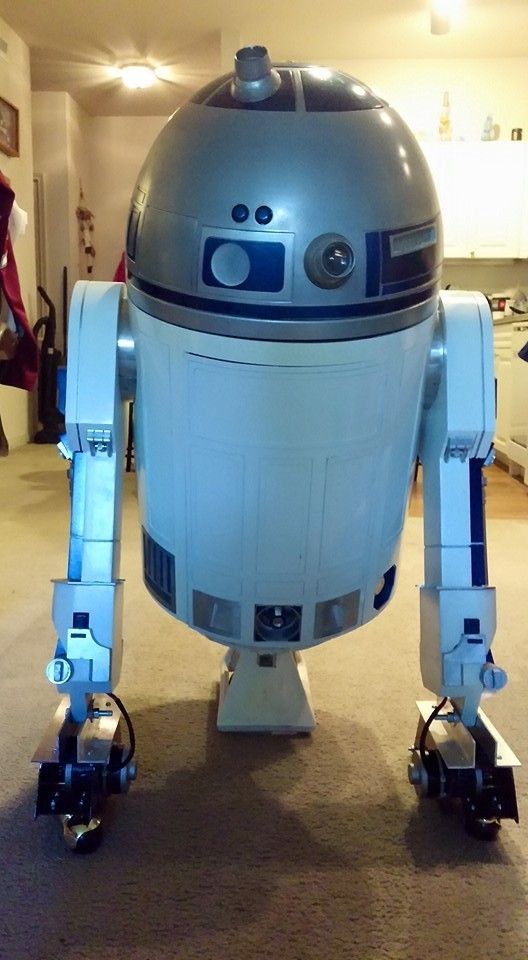 Main feet shells.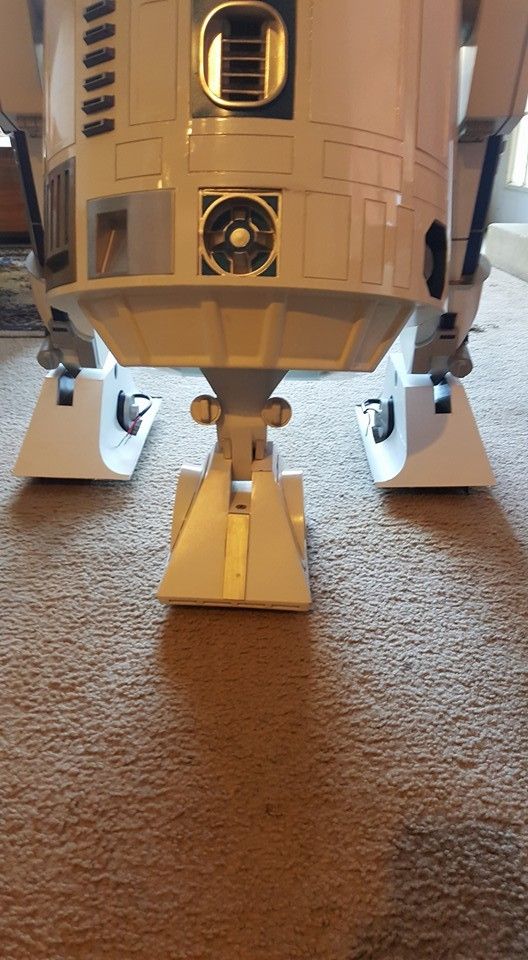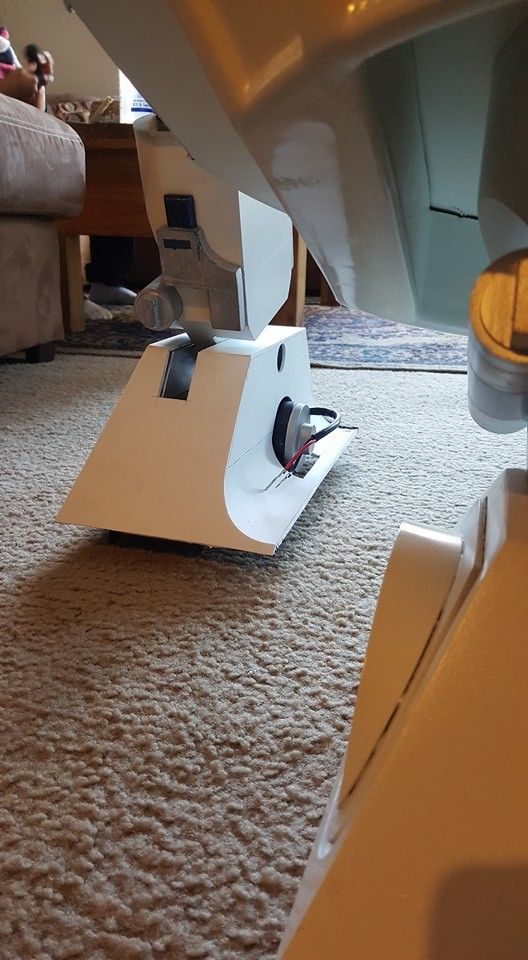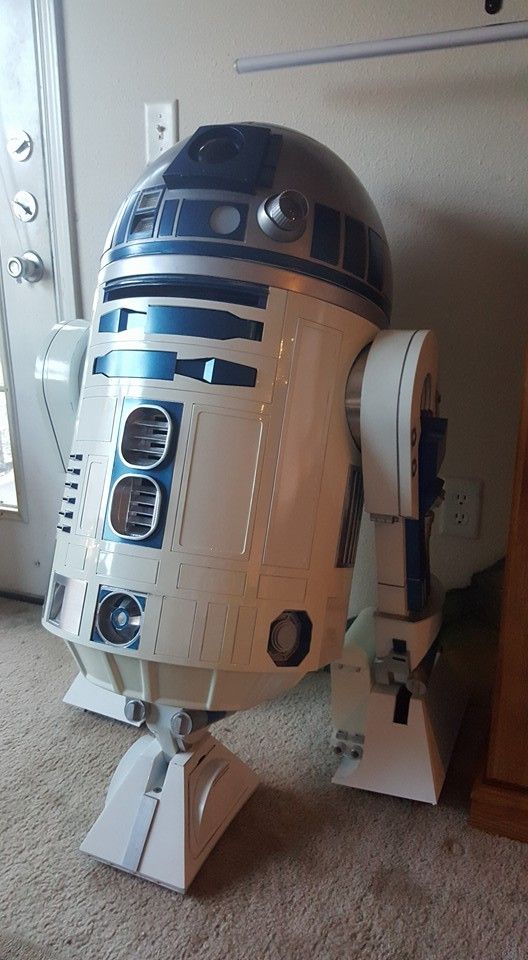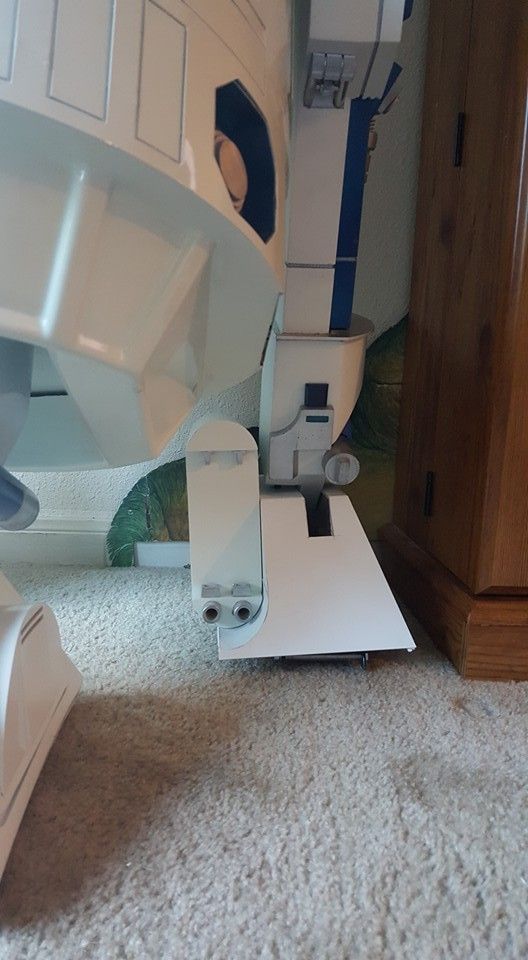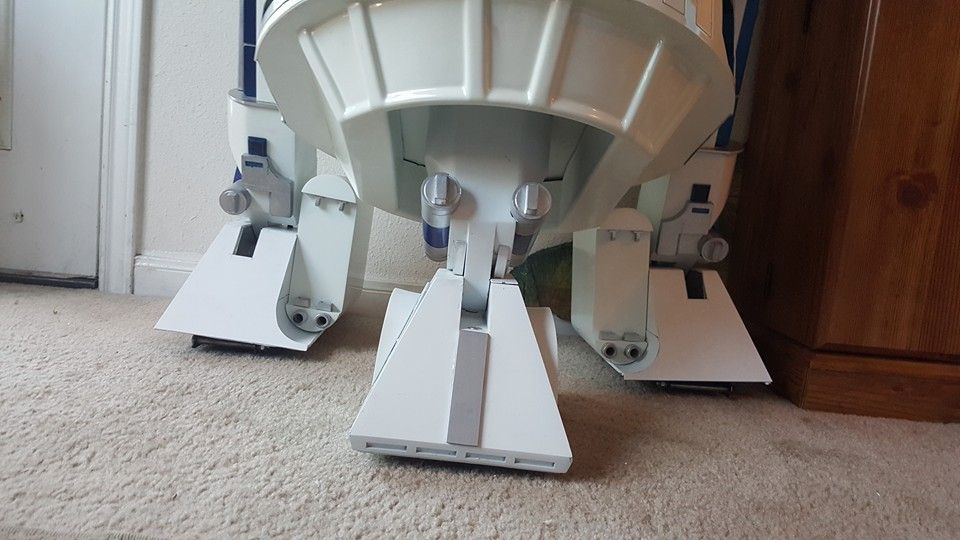 Maybe now I'll remember to keep this up to date. Though that will require me to remember to take pictures.
---
Pulled the trigger on the rest of my electronics yesterday. Now I really won't have any excuses to not have him rolling and making noise soon lol.
---
Posts: 16
Joined: Sat Aug 08, 2015 7:47 pm
---
Put the finishing on the body work for the feet. Lots of Bondo and lots of sanding later I'm pretty happy with how they turned out.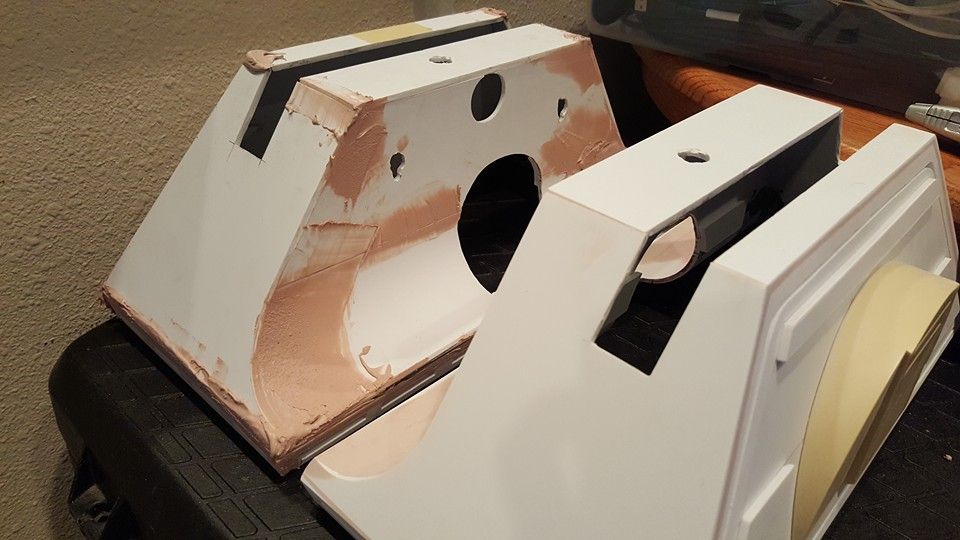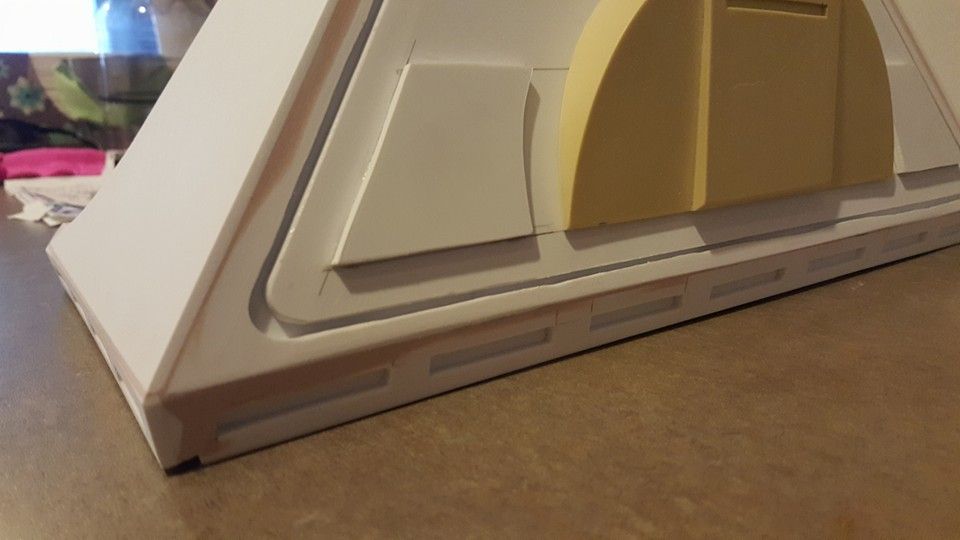 Primed and wet sanded.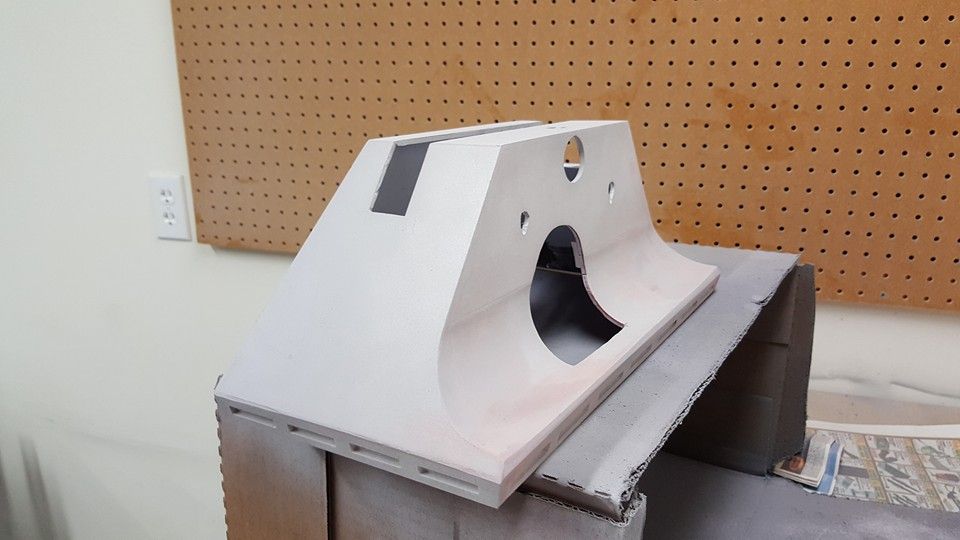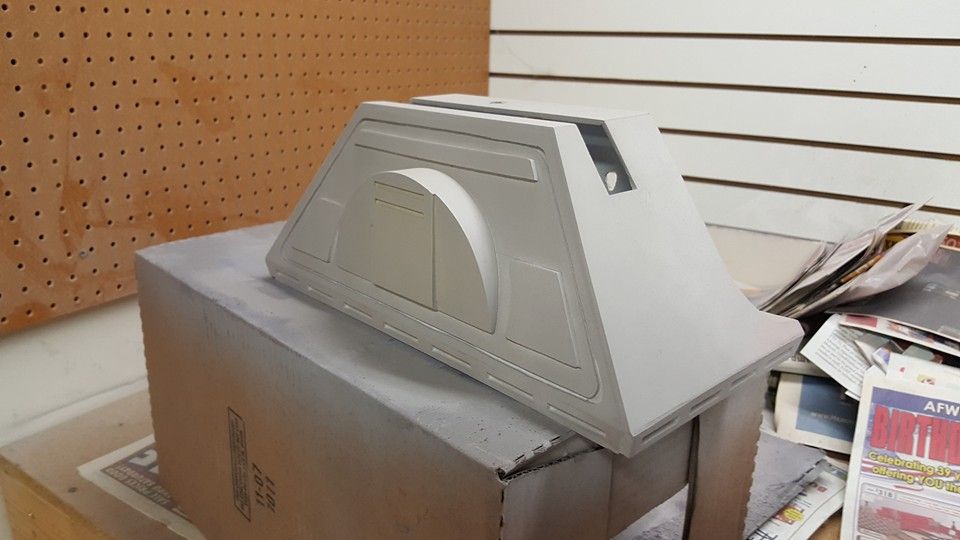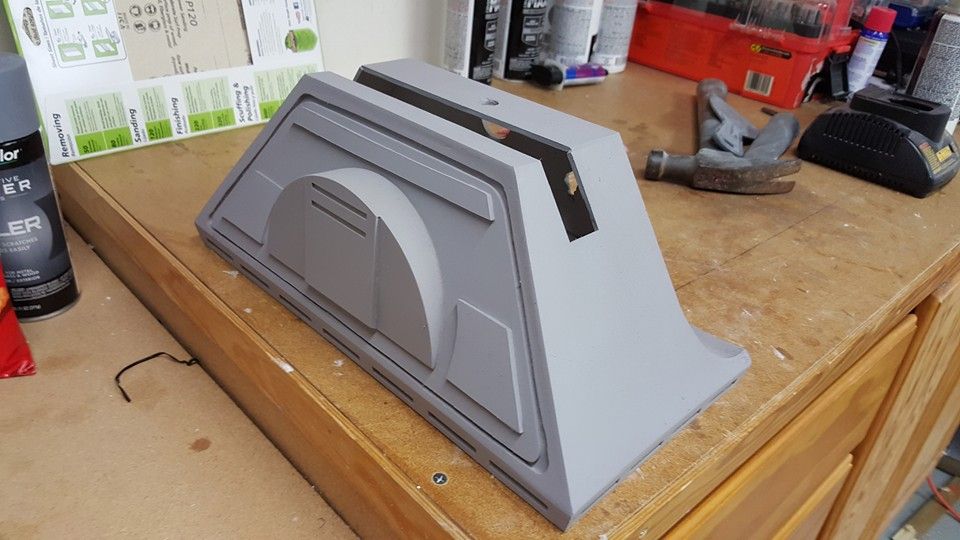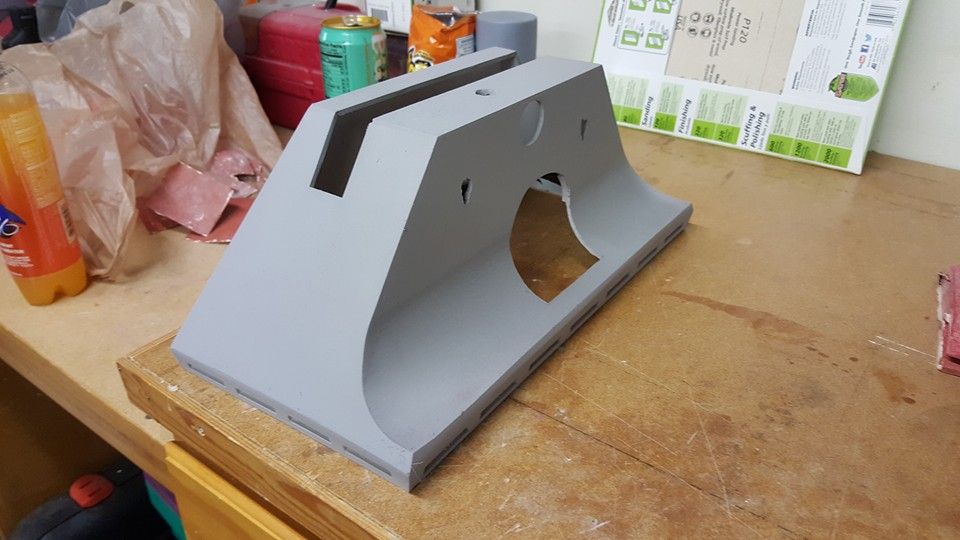 Fitted hoses and fittings to battery boxes and feet. Not too shabby.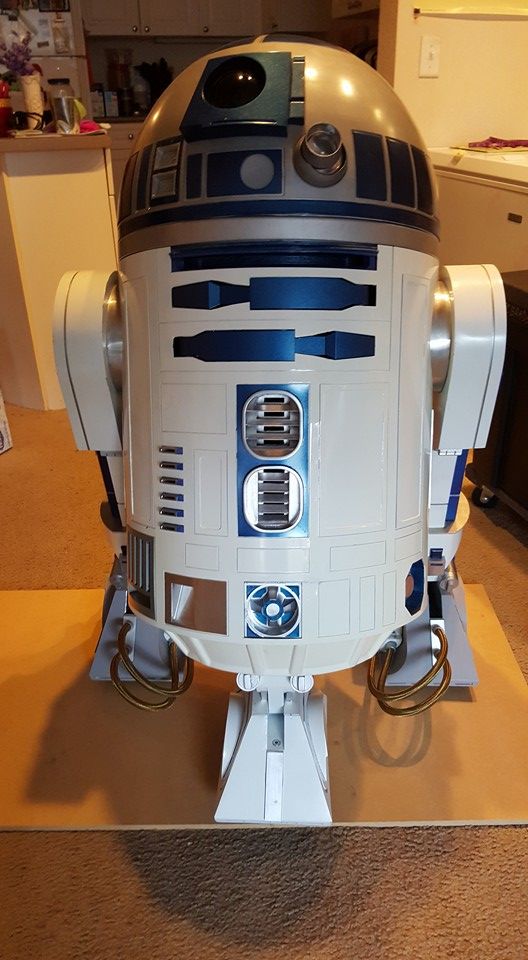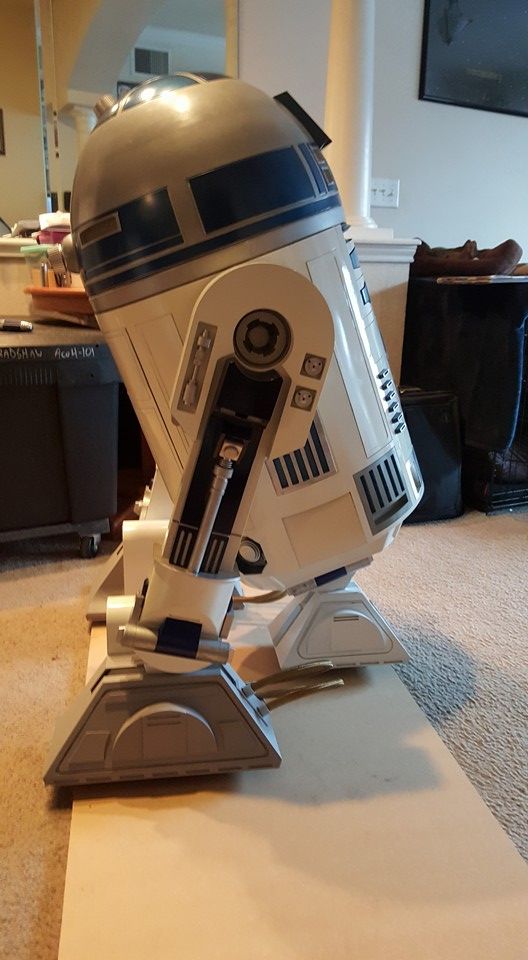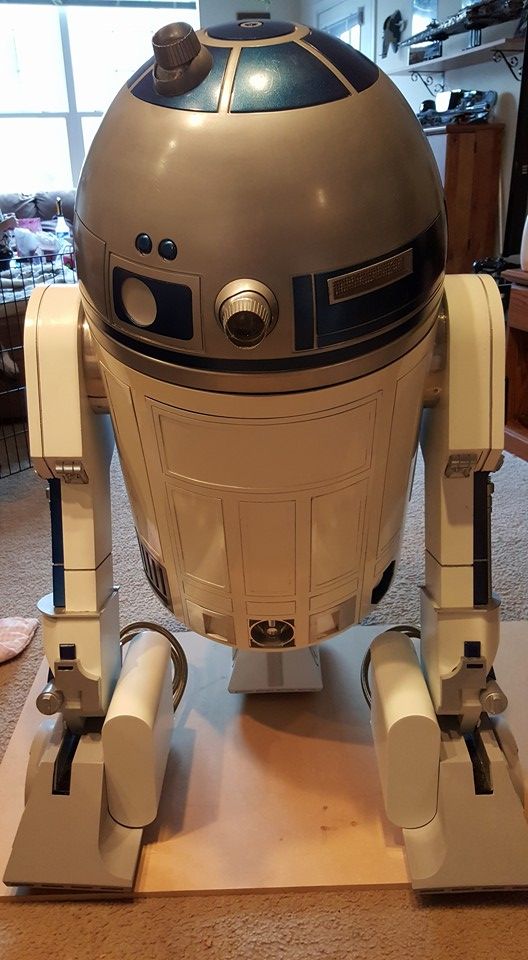 I've also got all the electronics ordered to get him up and running in RC mode! Hopefully with some guidance from Devin I can have him up and running in a month or two.
---
Posts: 296
Joined: Wed Oct 23, 2013 3:03 pm
Location: Aurora, CO
Name: Lynelle
FANTASTIC! Your droid is looking really nice.
http://r2-al.blogspot.com
"To Do is To Be" - Socrates, "To Be is To Do" - Plato, "Do Be Do Be Do" - Sinatra
---
Built a transport skid for him today. Need to do some trimming and sanding still but it'll be nice to be able to lay him flat.
---
And as of today R2 is no longer a static prop. He's got lights, sound and moves.
Going to do some fine tuning with the dip switches and make sure he doesn't try and run away from me while I'm driving but for the most part he's done. Jeremy Loon helped me tremendeously with the electronics. I may end up putting in another battery to get more play time but we'll see But anyway for those not on facebag, here's the video.
Watch on
youtube.com
---
Woohoo! Now let's get him out to some more events
---
Ordered one of those shiny aluminum domes from Darren yesterday, should have it soon. I'll be happy to retire the ABS dome, actually I think Kent wants it back for reasons unknown lol.
---
How is that fancy dome coming along? I want one!
---
Who is online
Users browsing this forum: No registered users and 1 guest